LYNCH STANDARD VALVE PACKAGES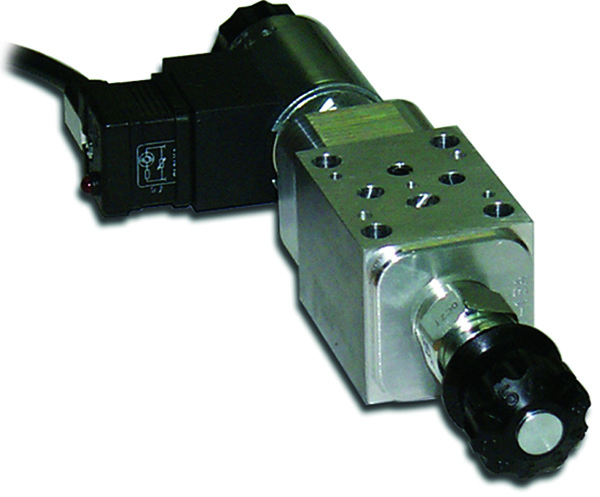 STANDARD SPECIFICATIONS
Standard Materials:
Aluminum or Ductile Iron.
Max Pressure:
Up to 5000 PSI.
Coil Ranges:
12 VDC, 14 VDC, 24 VDC, 28 VDC & 115 VAC.
Connector Type:
ISO/DIN 43650 Form A Connector & Deutsch DT04-2P Connector.
Configuration Options:
3/2 & 6/2.
Seals:
Buna "N" (standard), Viton or EPDM (optional on request)
APPLICATIONS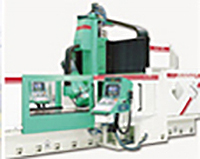 Mobile
- Agricultural, Construction, Marine, Forestry, Mining and other mobile equipment .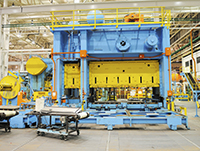 Industrial
- Conveyor belts, Material Handling.
SELECTOR VALVES
Lynch Selector valves are available in 3 way and 6 way, two position configurations. Selector valves also known as diverter valves are used to divert flow between two separate circuits or actuators. This allows additional functions to be added, expanding the existing hydraulic system. Selector valves differ from hammer valves as hammer valves provide priority flow to the primary system and excess flow to the secondary system. Selector valves divert all the flow to one system or the other. These selector valves have electric solenoid operation of piloted balanced poppet logic elements with external pilot and drain connections for high flow, low leakage, bidirectional operation. Useful in both mobile and industrial applications with multiple voltage and connector options.
FEATURES AND BENEFITS
A minimum 300 PSI pilot pressure is required.
Any back pressure at the drain port is directly additive to the pilot pressure required.
Valve will reseat when pilot pressure falls below 145 PSI.
Alternate flow path configurations available as non-standard options upon request.
An effective solution for expanding system functions.
BLOCK DIAGRAM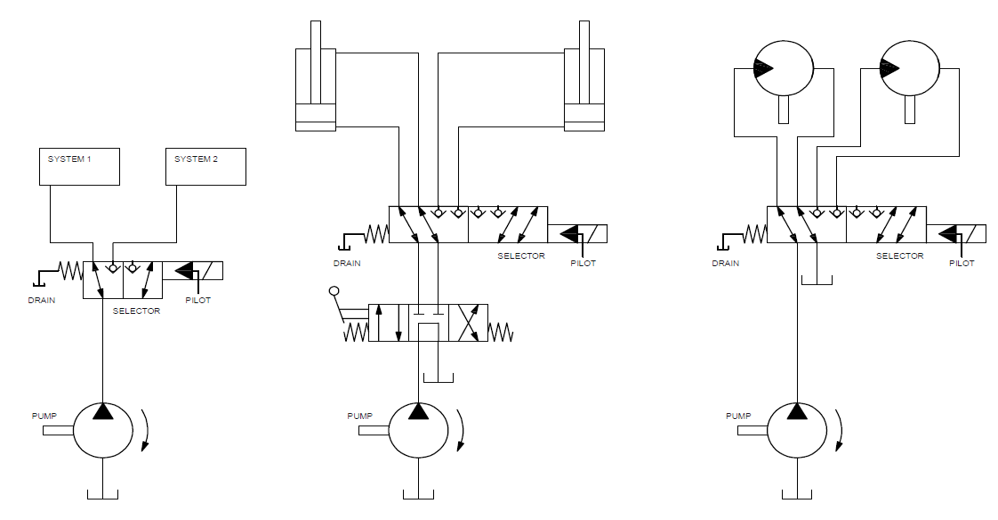 SITE MAP
PRODUCTS
PARTNERS