DIGITAL DISPLAY PROPORTIONAL VALVE DRIVERS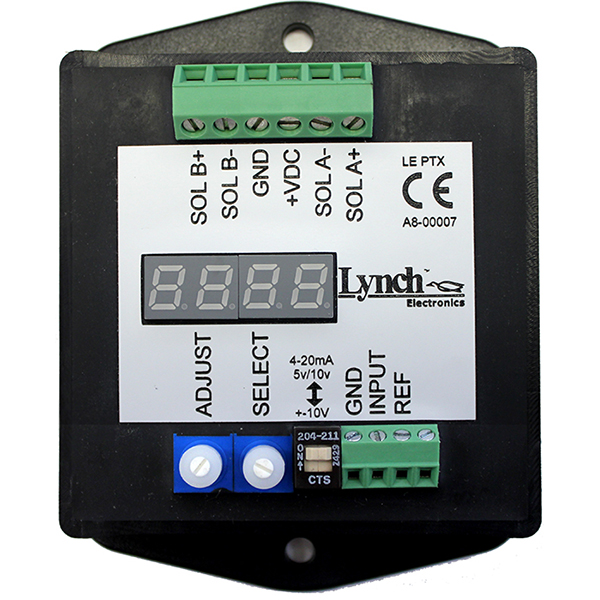 LE PT X STANDARD SPECIFICATIONS
Operating voltage:
9 to 36 VDC
Maximum output current:
3.00 Amps
Input Signal:
5V, 10V, 4 to 20mA
Maximum ramp time:
99.5 Sec
PWM / Dither Frequency:
40-450Hz
Operating Temperature:
-40 to +80 Celsius
Dimensions:
78.6mm x 88.9mm x 21mm
APPLICATIONS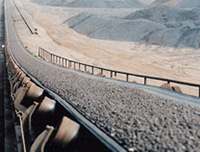 Mine Pit Conveyer Belt
– By integrating the LE PT X into the proportional hydraulics you can smoothly operate the startup of the conveyer system to minimize aggregate spillage.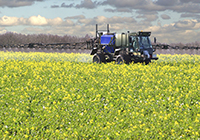 Agriculture Crop Sprayer
– The LE PT X offers precise control of the arms of a crop sprayer as it lifts and lowers.
A dual driver with a digital display in a potted enclosure.
The LE PT X supplies a solenoid with current proportional to the input signal from a potentiometer, joystick, PLC or other control system. These amplifiers allow for a smooth operation for any proportional application and can be used with any proportional valve brand including; Sun Hydraulics, Parker, Bosch Rexroth, Vickers, Denison, Yuken, Argo-Hytos, etc. The LE PT X is fire and shock resistant making it an ideal unit for rugged applications.
FEATURES AND BENEFITS
Microcontroller design.
Independent adjustments (Incl. ramp up & ramp down).
4 digit extra bright seven segment LED display.
Large, easy-to-use adjustments and readout.
Display and adjust actual values (Current & Voltage).
Wide range of supply voltage.
User selectable input type through menu setup.
Wide ramp time range (0 to 99.5 Sec).
Rugged design offers vibration resistance.
Direct mounting.
Housed in fire retardant two part epoxy resin (UL94-VO).
Simple control with analog input, locally supplied reference voltage.
Energy efficient PWM circuit/no heat sink required.
Electronic limiting circuit/short circuit proof.
Reverse polarity, command Input protection.
Load can be connected & disconnected live.
Current sensing maintains output regardless of changes in supply voltage and coil resistance.
Easy troubleshooting/cable length not an issue.
Set-up Video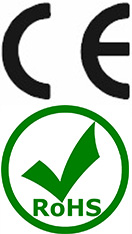 This product has been designed and tested to meet specific standards outlined in the European Electromagnetic Compatibility Directive (EMC) 2004/108/EC
Emission: EN 61000-6-4: 2007, EN 55011:2009
Immunity: EN 61000-6-2: 2005, EN 61000-4-2, EN 61000-4-3, EN 61000-4-4, EN 61000-4-4, EN 61000-4-8:2001
RoHS: EN 50581:2012